1 to 1 Online Mentoring with Scolls (8 sessions)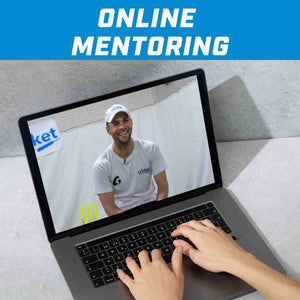 1 to 1 Online Mentoring with Scolls (8 sessions)
Regular price
Sale price
$1,100.00
Got a problem? In a bad patch? Can't overcome a bad performance? We can help!
Stop wasting time and prolonging bad performances with bad advice or by trying to figure things out yourself. Whether it's technical, tactical, mental, or emotional that's holding you back, WE HAVE A SOLUTION TO YOUR PROBLEM.
Having helped thousands of cricketers around the world overcome their issues, we understand what you're going through.
Get access to Scolls, private coach/mentor to some of the game's best players and one of the most in demand coaches/mentors in the world.
Regardless of where in the world you live, we're here to help you get your confidence back (on and off the field) and get back to playing your best cricket.
Technology connects us with serious and committed cricketers all over the world so there's nothing stopping you from getting an experienced mentor to help you overcome what's holding you back right now. 
Similar products
Customers who viewed this item also viewed