BECOME A BETTER BATTER TODAY
Regardless if you're a beginner or you've been playing for years, this online course is guaranteed to improve your batting!
Do you struggle with your footwork?
Does your head fall over?
Are you unsure about your trigger movement?
THESE ARE ALL FUNDAMENTAL TECHNICAL ISSUES THAT HOLD YOU BACK
from performing at your best and ultimately stop you from scoring runs.
Don't be the person who works hard but is limited by your technique.
After all, you're certainly not alone when it comes to a technical issue.
EVERY SINGLE TECHNICAL ISSUE HAS BEEN MADE MANY TIMES BEFORE AND HAS A SIMPLE SOLUTION.
This Batting Technique online course will give you a simple solution(s) to your problem(s) PLUS teach you the correct technical fundamentals that all the best players follow.
THE BEST PLAYERS ALL FOLLOW THE SAME TECHNICAL FUNDAMENTALS
that are universal and can be applied by you, right away!
Take a look inside...
 Improve your balance, footwork, batswing & timing
Get more power in your shots
Score runs all around the ground
We know that technique isn't everything when it comes to scoring runs... BUT
TECHNIQUE IS THE FOUNDATION OF YOUR GAME
and having a solid, repeatable technique sets a foundation to be able to score runs consistently. In all conditions, against all types of bowling.
Trusting your technique reduces worries and anxiety which allows you to focus on what's relevant in the contest (reacting to the ball) so you can make a good decision and execute your skills well.
Regardless of whether you're a beginner, a professional or anywhere in between, to score lots of runs, you have to have a consistent technique.
Every successful batter has built their game on the back of good fundamentals, which are taught in this online course.
Learn good habits now and make them automatic so you don't have to spend years trying to overcome bad habits in the future.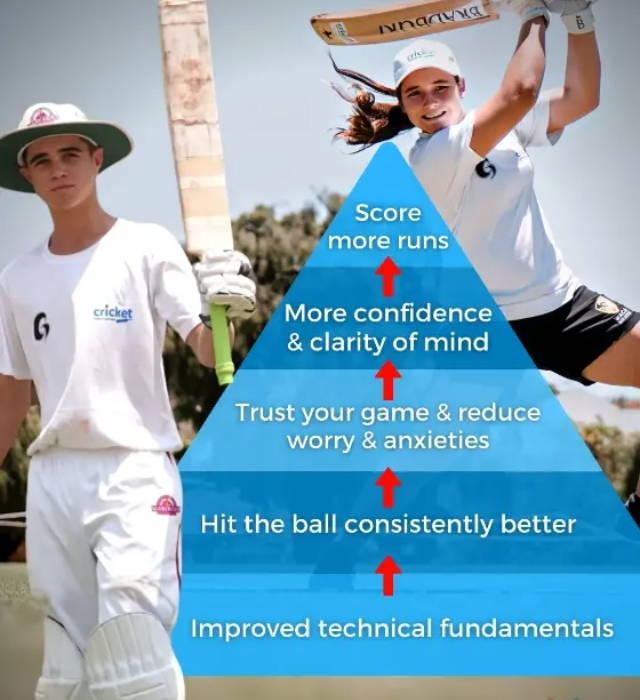 This Batting Technique online course will teach you the key fundamentals needed to:
Hit the ball more consistently on front and back foot,
Handle any type of bowling,
Score freely all around the ground.
It will answer any questions you have about batting technique so you can have more clarity about your game.
It will give you the solutions you've been lacking to the problems with your technique (lack of footwork, falling over, can't score on leg side, struggle against short ball etc).
ALL IN A SIMPLE, EASY TO FOLLOW WAY
that can be implemented straight away, regardless of where you live, your current ability or level you're playing.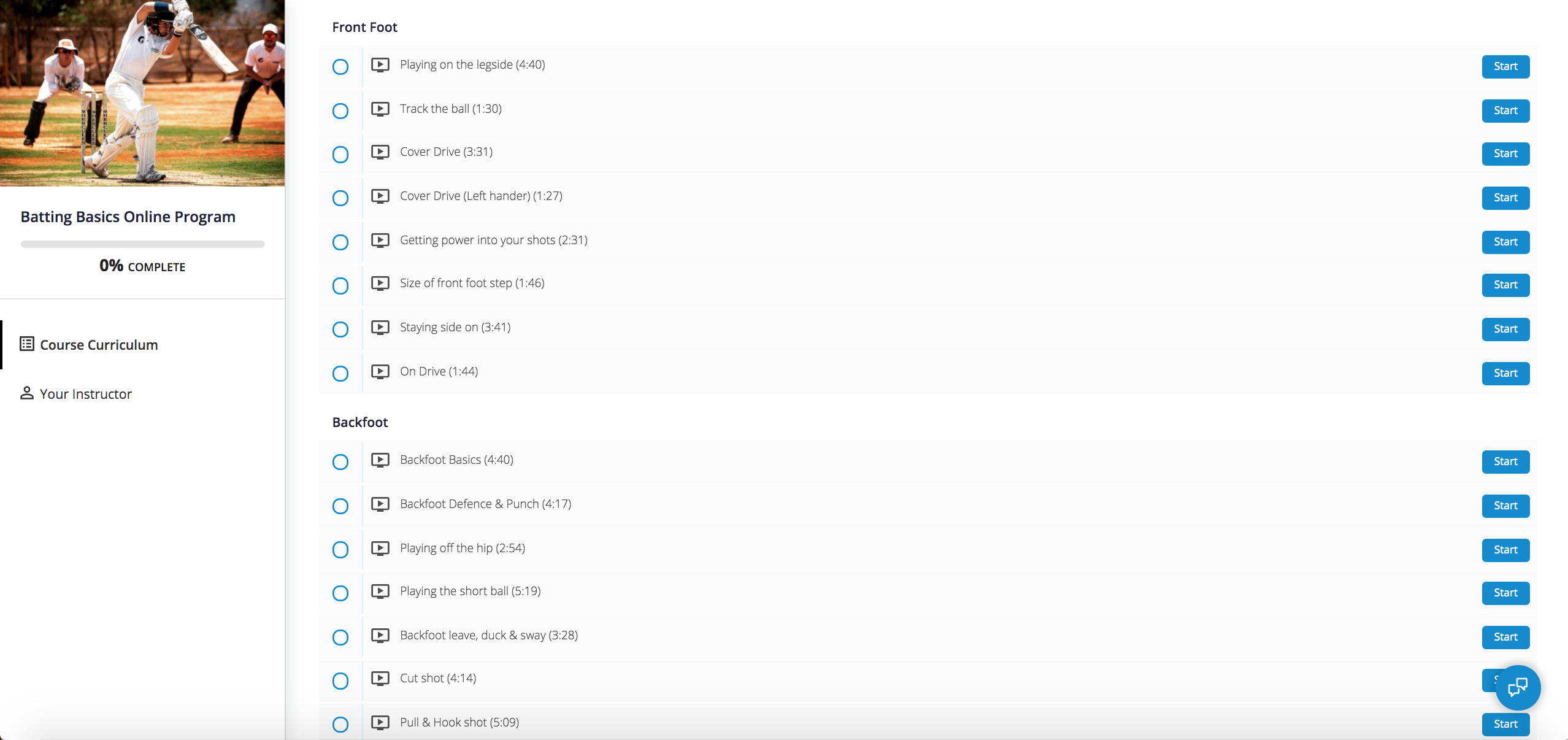 HEAR FROM OTHERS LIKE YOU
"I always feel so much better after a session with Scolls"
I met Scolls after my second season of junior premier cricket when I was 12. Over the past 5 years he has had a huge impact on my cricket. Whatever I'm struggling with in my game, Scolls always helps me get back to my best. Whenever something isn't quite right with my technique, he picks it up incredibly quickly and gives me simple solutions to overcome the issue. I always feel so much better after a session with Scolls as I always leave it hitting the ball better. Scolls has been one of the biggest influences in my cricketing career so far and is not only my coach and mentor but has become a close friend also.
Teague Wyllie - 17yo, 1st Grade Premier Cricket & member of the Australian under 19 World Cup squad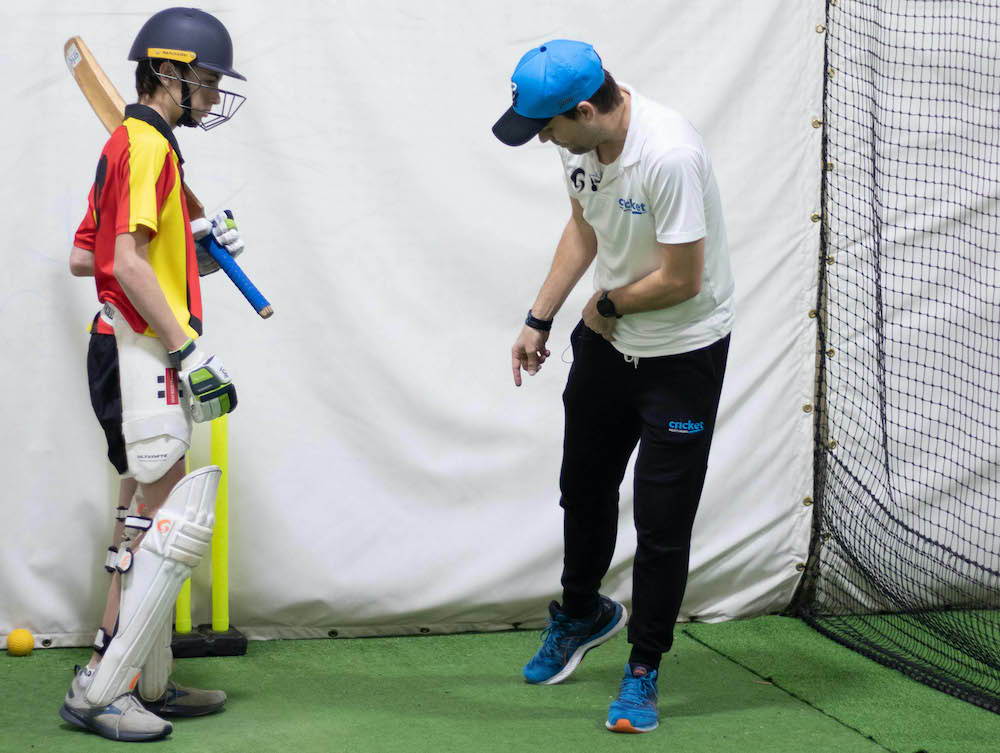 "The boys were definitely hitting the ball a lot better"
Thanks again for yesterday mate. Really appreciate your time, dedication, eye for detail & confidence building skills. The boys loved it and were definitely hitting the ball a lot better thanks to the technical changes you made. We look forward to the next session!
Nathan King - Father of three boys (11, 14 & 16) from Bunbury WA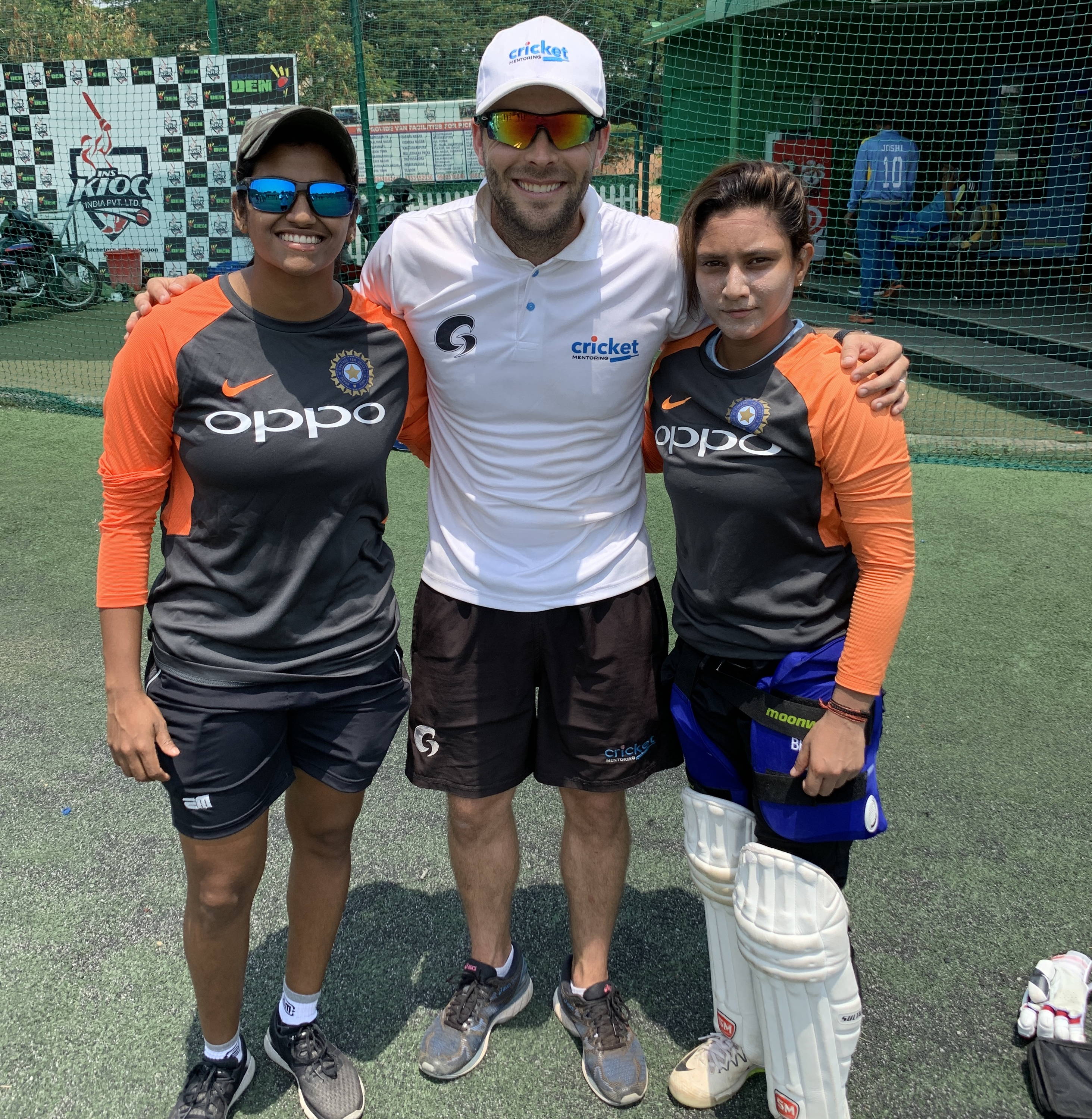 "Tom saw it straight away and improved my game within a few minutes"
I was very impressed with Tom's knowledge of technique. Having never seen me play before, he picked up something that others hadn't which helped me get more power in my shots. I'd been taking a big step to the ball which stopped me from getting my weight into the ball. Tom saw it straight away and improved my game within a few minutes. He communicates in a very easy and simple way which I really enjoyed.
Vanitha VR - Indian cricketer, Bangalore
21 video tutorials teaching how to attack and defend on front and back foot
Available anytime, anywhere
Pay once & get lifetime access
LEARN FROM THE BEST BATTING COACHES IN THE WORLD
Imagine learning from three of the best batting coaches in the world.
I'm sure you'd jump at the opportunity?!
Well now you can...
Over the past 12 years, I've been very lucky to have three of the world's best batting coaches, Mark O'Neill, Chris 'Bucky' Rogers and Greg Shipperd as my mentors.
The learnings from these gurus combined with on the job lessons from working with cricketers around the world of all ages and abilities, have developed my deep understanding of batting technique.
What started back in 2010 when trying to implement technical improvements to my own game (under close guidance from O'Neill) has since become my livelihood and something I'm highly-sought after for.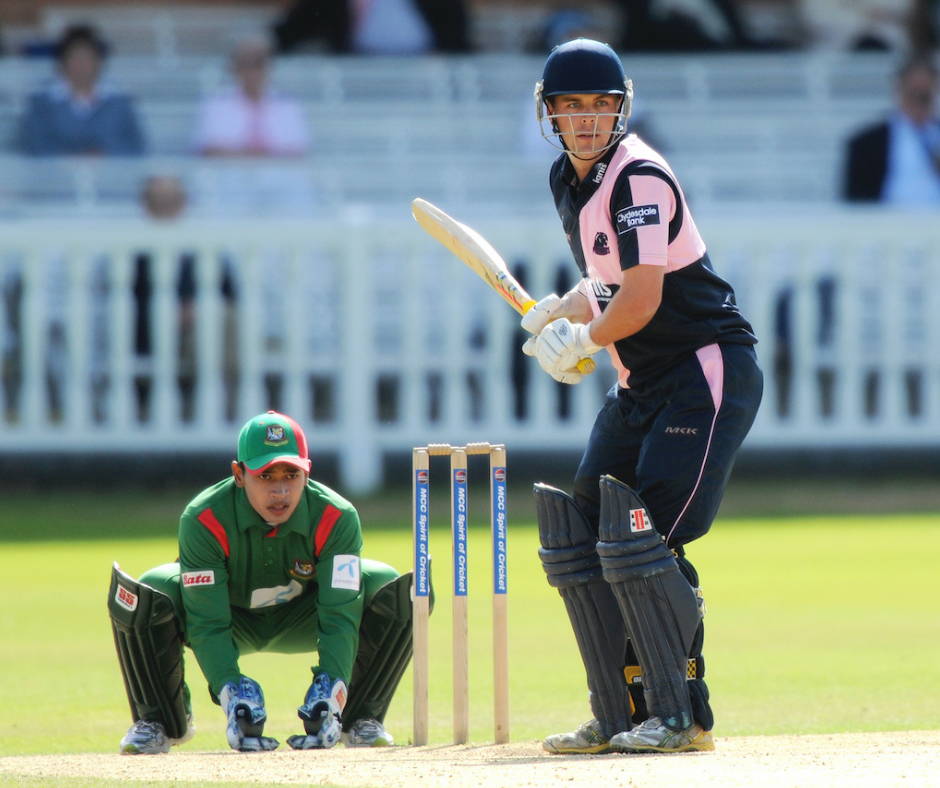 YOU GET TO LEARN FROM THE BEST OF THE BEST
Since my playing days at Middlesex, former Aussie Test batter and now Victorian coach 'Buck' Rogers has been one of my best mates and someone I speak to most days with the conversation usually revolving around batting technique, peak performance and the art of coaching. I get a direct insight from Buck into what's happening, what's working and what's not at the highest level.
I've also been fortunate to coach world-class players such as Josh Philippe (Aus), Tom Banton (Eng), Shan Masood (Pak), Taniya Bhatia (Ind) and many more pros.
What I learn from watching them closely and picking their brains about their success, I pass straight on to the players I work with.
While it's awesome working with the best, one of the most enjoyable parts of being a specialist batting coach is helping players of all ages and abilities improve their skills, confidence and performances.
Something I've learned from my mentors and the gun players I've worked with is that regardless if you're 6 or 66, a pro or a beginner,
THERE ARE TECHNICAL NON-NEGOTIABLES THAT MUST BE FOLLOWED TO CONSISTENTLY EXECUTE YOUR SHOTS, IN BOTH ATTACK AND DEFENCE.
I believe that one of my super-powers (well actually it's a skill I've learned and continue to work on) is my ability to understand a concept and simplify it for everyone to understand.
This is exactly what and how I teach in this Batting Technique Online Course.
Since losing my professional contract (in 2012), I've been on a mission to help cricketers around the world develop themselves, their skills and mindsets so they can reach their full potential.
While we teach and develop our athletes in all 6 Pillars of Success, the Technical pillar is the first pillar for a reason as
TECHNIQUE IS THE FOUNDATION OF ANY CRICKETER'S GAME.
If you decide to make this investment (time, energy & money) in yourself, I have NO DOUBT that if you pay attention and make the subtle but important changes in your technique,
YOUR GAME WILL IMPROVE SIGNIFICANTLY IN A SHORT SPACE OF TIME.
I get so much satisfaction from seeing cricketers improve and the joy they get from doing things they couldn't previously do, so I really wish you all the best with this program and on your cricketing journey.
-Your Mentor-
Tom Scollay
(Cricket Mentoring Founder, Ex Professional cricketer)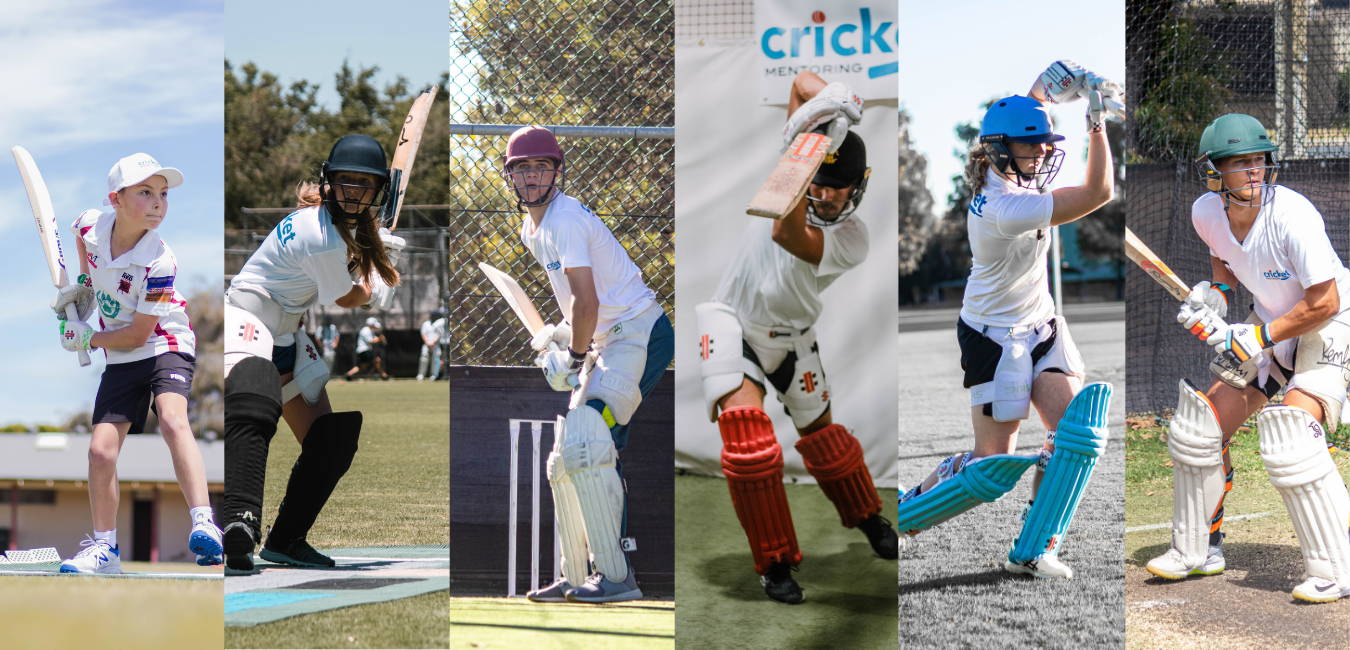 So with access to this game-changing information accessible to you right now, you're probably wondering....
"OK, HOW MUCH IS MY INVESTMENT?"
Since Cricket Mentoring was founded 5 years ago, we've become the most loved and trusted cricket coaching and mentoring brand in the world.
With almost half a million followers on our social media channels and students all over the world, there's a reason people love our content, because...
WHAT WE TEACH WORKS!
There's every chance you're already working with a local coach or have plans to get private coaching from someone in your area. That's great! This course certainly doesn't limit you from doing that...
But why limit your learning to someone who lives near you when you can learn game-changing and life changing information?
While I'm sure all coaches mean well,
NOT ALL COACHES (IN FACT VERY FEW) ACTUALLY UNDERSTAND THE FINER DETAILS OF BATTING TECHNIQUE.
We are promising you the fastest and easiest way to overcome your technical issues that are holding you back and become the batter you know you can be.
But first, let me make it clear...
NOTHING WILL WORK FOR YOU UNLESS YOU'RE WILLING TO PUT IN THE WORK!
While we could charge thousands of dollars for this coaching (which people pay to work one on one with us), we're committed to making high-quality cricket coaching as accessible as possible so as many serious and committed cricketers who want to, can use it to make their cricket dreams a reality...
$997
1 payment of $97 (Aussie Dollars)
Still unsure? We'll make it easy for you...
We're so confident that the content of this course will help you overcome your issues and fast-track your game that we offer a no questions asked, full refund if you're not happy with the content of the program within the first 30 days!
So you can literally purchase it, go through all the content numerous times and then get your money back if you're not happy (I really hope you won't take advantage of this generous offer).